Hampton Roads stands as a thriving hub of economic development, boasting over 32,500 establishments across its 14 diverse localities. This bustling business community is a testament to the region's allure, offering a favorable blend of low operating costs, exceptional connectivity, a skilled workforce, expansive land resources, and enticing tax incentives.
From global corporations to local champions, the area's top employers make their mark on industries spanning technology, healthcare, manufacturing, and beyond. Let's delve into the prominent players that contribute to Hampton Roads' economic prowess. And see how close they are to the area's foremost commercial cleaning company.
Hampton Roads Businesses with over 1,000 employees
Huntington Ingalls Industries, Inc. – Newport News, VA
An undisputed powerhouse in the shipbuilding domain, Huntington Ingalls Industries has firmly established its headquarters in Newport News City. As a maritime industry leader, the company specializes in the intricate design, construction, and maintenance of cutting-edge military and commercial vessels. With a rich legacy that extends over a century, Huntington Ingalls Industries has left an indelible mark on the region's history and economy, contributing significantly to its growth and development. This company's unwavering commitment to innovation and excellence continues to shape the maritime landscape and drive progress within the industry.
Smithfield Fresh Meats Corporation – Smithfield, VA
Smithfield Fresh Meats Corporation emerges as a pivotal player in the region's thriving food processing sector. Operating as a subsidiary under the esteemed umbrella of Smithfield Foods, Inc., this corporation plays a vital role in not only bolstering the local economy but also in sustaining the global food supply chain. With a strategic location and unwavering dedication to quality, Smithfield Fresh Meats Corporation continues to leave an enduring mark on both the community and the wider world of food production.
Children's Hospital of the King's Daughters – Norfolk, VA
Located in the heart of Norfolk City, the Children's Hospital of the King's Daughters stands as a paragon of healthcare excellence, dedicated to providing unmatched pediatric care to the entire region. With a legacy of over a century, this esteemed institution has continually elevated the standard of medical care for children. Serving as a symbol of unwavering support, the hospital not only heals young patients but also offers solace and strength to families navigating challenging times. Through its state-of-the-art facilities, compassionate medical professionals, and groundbreaking research, the Children's Hospital of the King's Daughters remains a source of hope and healing for families spanning across geographical boundaries.
Stihl – Virginia Beach, VA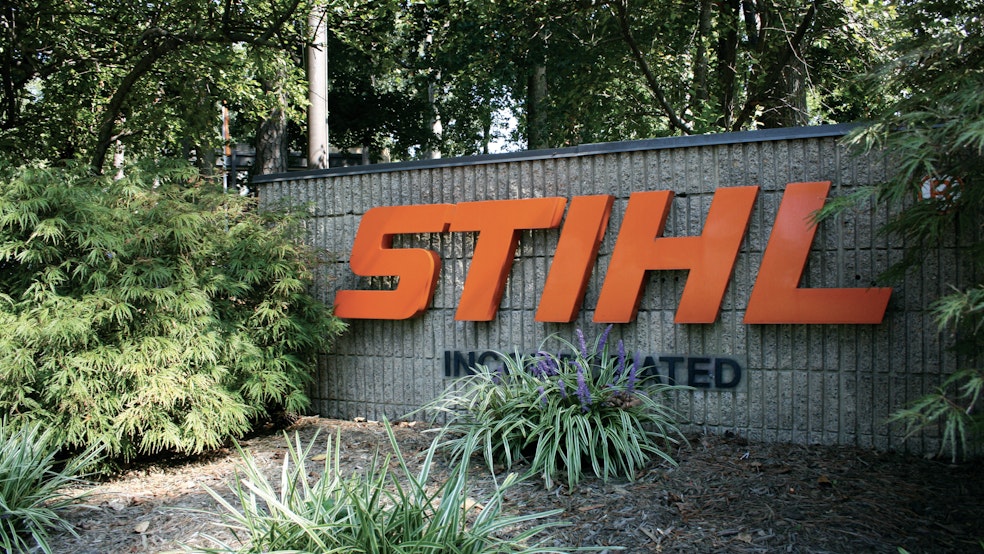 Situated in Virginia Beach City, Stihl has established itself as a prominent global leader in the realm of outdoor power equipment manufacturing. With an unwavering dedication to innovation, quality, and reliability, the company's influence extends far beyond the local community. For decades, Stihl has been at the forefront of developing cutting-edge tools that empower individuals and professionals alike to tackle outdoor tasks with precision and efficiency. With a commitment to sustainability and technological advancement, Stihl's impact resonates worldwide, making it a trusted name in the outdoor equipment industry.
Anthem – Virginia Beach, VA
Headquartered in Norfolk, Anthem stands as a dominant figure in the healthcare industry, focusing on health insurance services that play a pivotal role in safeguarding the well-being of both residents and employees across the region. With a commitment to providing comprehensive and accessible healthcare solutions, Anthem's influence extends far beyond its headquarters. For years, they have been a reliable partner in ensuring individuals and communities have access to the necessary resources for their health and wellness needs. With a dedication to innovation and excellence, Anthem continues to shape the landscape of healthcare services in Norfolk and beyond.
Dominion Energy – Suffolk, VA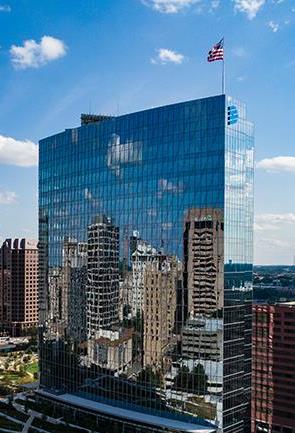 Dominion Energy stands as an influential force in Suffolk City, holding a prominent position in the utility sector. With an unwavering dedication to providing essential services, Dominion Energy plays a pivotal role in ensuring reliable electricity and natural gas distribution to millions of customers. Their commitment extends beyond mere provision, reflecting a larger mission to drive progress and innovation in the region. Through its expansive network and cutting-edge technologies, Dominion Energy continues to illuminate homes, businesses, and the future of Suffolk City.
Bon Secours Maryview Medical Center – Portsmouth, VA
Located in Portsmouth, Virginia, Bon Secours Maryview Medical Center is a historic general medical and surgical hospital with a profound commitment to healthcare excellence. Affiliated with the esteemed Bon Secours Health System (USA), the center has become a pillar of the community's well-being journey. Embracing a holistic approach to health, Maryview Medical Center goes beyond physical care, as evidenced by its adjoining Bon Secours Maryview Behavioral Medicine Center.
As a successor to Portsmouth General Hospital, Maryview Medical Center smoothly transitioned its services between 1996 and 1999, upholding the legacy of care in the region. This history of continuity underscores the center's dedication to maintaining and enhancing the health and wellness of the community it serves. With a compassionate ethos and a steadfast partnership with Bon Secours, Maryview Medical Center embodies a commitment to comprehensive care, standing as a beacon of health and compassion in Portsmouth.
Sentara Health Management – Norfolk, VA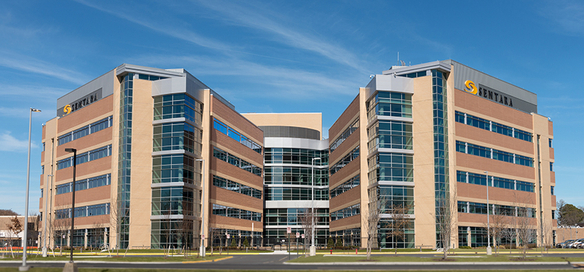 Sentara Health Management is a cornerstone of Norfolk City's healthcare landscape, boasting over 130 years of impactful service as a leading not-for-profit healthcare delivery system. With 12 hospitals spanning Virginia and Northeastern North Carolina, Sentara's legacy of quality care and innovation resonates widely. From pioneering in-vitro birth to eICU® advancements, Sentara continually sets medical benchmarks. Patient-centric tools like Sentara MyChart and Sentara MDLIVE demonstrate their commitment to accessible and advanced care. With accolades spanning 19 years from U.S. News & World Report, Sentara's holistic approach, including Sentara Health Plans and specialized centers, signifies their dedication to enriching lives and promoting well-being in Norfolk City.
Canon Virginia, Inc. – Newport News, VA
In Newport News, Canon Virginia, Inc. spearheads Canon's US manufacturing efforts, producing millions of copiers, printers, and cartridges since 1985. Backed by a substantial $700 million investment, it operates across five facilities encompassing 2 million square feet and employs a dedicated workforce of 2,000. Canon Virginia's cutting-edge practices and commitment to environmental stewardship underscore its global manufacturing prominence.
Riverside Regional Medical Center – Newport News, VA
Riverside Regional Medical Center, situated in Newport News City, stands as the pinnacle of comprehensive medical care in the region. Priding itself on advanced diagnostics and immediate emergency treatment, it is the Peninsula's sole Level II Trauma Center and Neonatal Intensive Care Unit provider. With around 450 inpatient beds, Riverside Regional Medical Center takes the lead among the system's seven hospitals. As part of the Riverside Health System, it exemplifies compassionate, collaborative care tailored to each individual.
This expansive network covers an area of 8,000 square miles, catering to over 2 million people annually through a gamut of services spanning birth to end-of-life care. Riverside's commitment to integrated care shines through its distinguished clinicians and cutting-edge technologies, accessible in convenient locations across Coastal Virginia. With a comprehensive scope of services, Riverside Regional Medical Center remains a steadfast pillar of healthcare excellence, embodying seamless collaboration, advanced medical solutions, and unwavering compassion.
Eastern Virginia Medical School (EVMS) – Norfolk, VA
Nestled in Norfolk, Virginia, Eastern Virginia Medical School (EVMS) stands as a beacon of medical education and innovation. Founded through grassroots efforts in Hampton Roads, EVMS is an autonomous medical school not affiliated with an undergraduate institution. It collaborates with multiple medical centers in the region, including the 555-bed Sentara Norfolk General Hospital and the 212-bed Children's Hospital of The King's Daughters.
EVMS's remarkable accomplishments span beyond education. It is renowned for being the first institution in the U.S. to produce a viable fetus through in vitro fertilization. Notably, EVMS excels in reproductive medicine, simulation/standardized-patient education, pediatrics, geriatrics, diabetes, and cancer research. Moreover, EVMS holds a strong commitment to community service and medical missions. Notably, its faculty and alumni played pivotal roles in founding renowned organizations like Operation Smile, Physicians for Peace, Global Brigades, and CONRAD. In the heart of Norfolk, EVMS remains a dynamic institution, fostering medical advancements and excellence that ripple through the healthcare landscape.
The Port of Virginia – Portsmouth, VA
Situated in Portsmouth City, The Port of Virginia stands as a formidable global trade hub, showcasing the East Coast's deepest water harbor. This maritime giant encompasses the largest naval base worldwide, a thriving bulk trade, and the U.S.'s sixth-largest containerized operation. Beyond commerce, it played a pivotal role in Virginia's CNBC-ranked status as the top state for business in 2019.
Operated by Virginia International Terminals, LLC (VIT), The Port of Virginia supports around 390,000 jobs, contributing $23 billion in annual compensation and $2.1 billion in taxes. Through visionary $1.5 billion infrastructure investments by 2025, it maintains its position as the East Coast's deepest port. Driven by a mission of delivering opportunities, they embrace innovation, helpfulness, fortitude, accessibility, mindfulness, and sustainability, shaping Virginia's thriving business landscape.
Build a Great Business and Reputation with a Professional Commercial Cleaner
In the competitive landscape of business, establishing a great reputation is paramount, and partnering with a professional
commercial cleaner
can make all the difference. With an impressive 25 years of experience serving the Hampton Roads area, Foreman Pro Cleaning has proven its commitment to excellence. Having worked alongside esteemed organizations like Bayport Credit Union, Bionetics, and Cushman & Wakefield, Foreman Pro Cleaning's track record speaks volumes about its reliability and dedication to quality service. Entrusting your facilities to Foreman Pro Cleaning not only ensures their meticulous upkeep but also contributes to the enhancement of your business's reputation. With a strong legacy of success and a commitment to maintaining both cleanliness and credibility, Foreman Pro Cleaning stands as the trusted choice for businesses in Hampton Roads.